Hope and New Beginnings: Nominating Leaders at FPC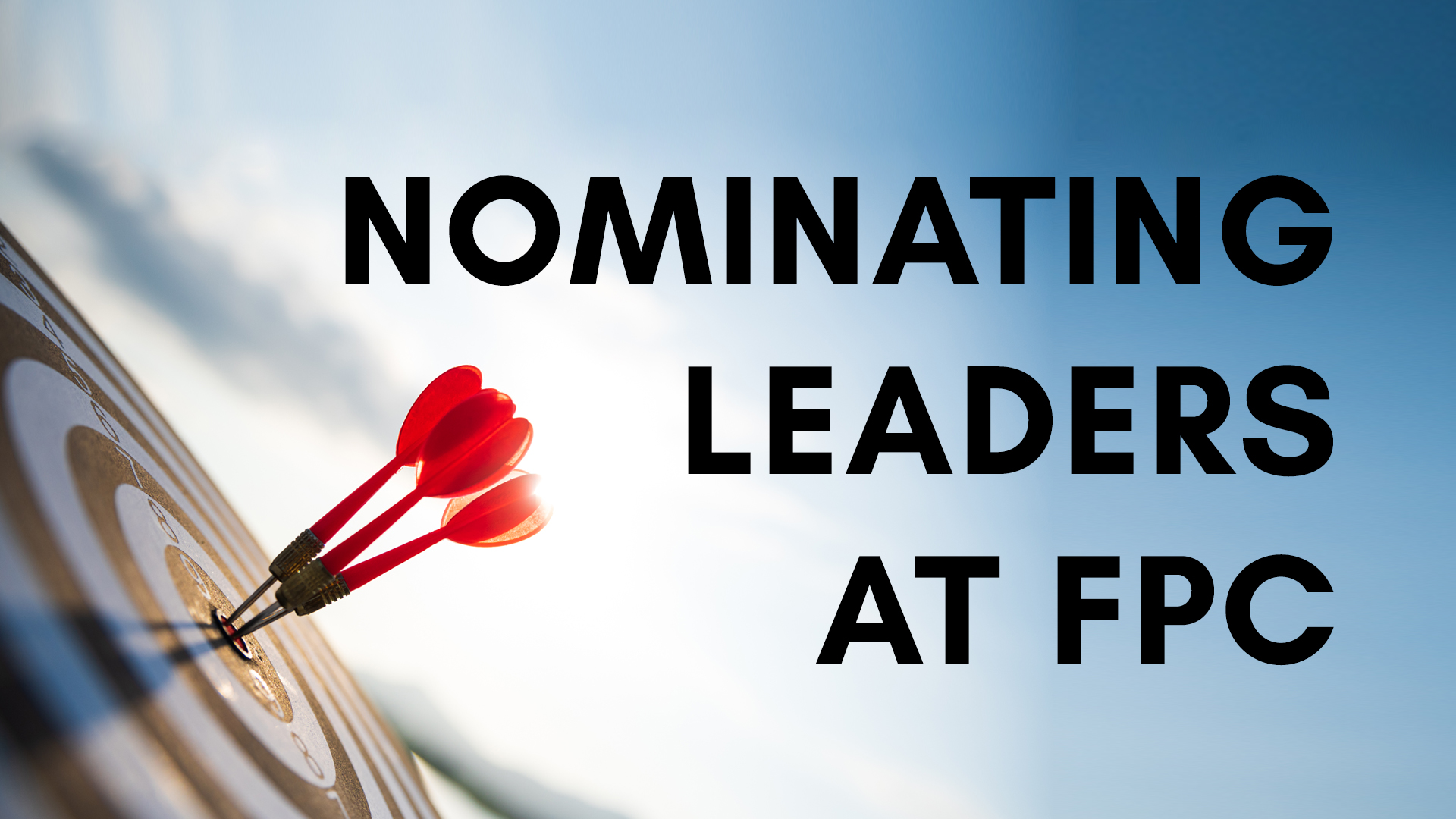 Dear Brothers and Sisters in Christ,
"I will go, Lord, if You lead me. I will hold Your people in my heart."
As most of you know, these words are from the beloved hymn "Here I Am, Lord." Written by Dan Schutte, the words speak of our being called by God to act in service to others. One of the ways we can do this is by agreeing to serve as an Elder, a Deacon, or on the Church Nominating Committee.
There is no doubt that this past year was particularly tough. Fortunately, First Presbyterian has been blessed with innovative and thoughtful leaders, who were able to meet the challenges and keep us moving forward. Now we are looking for members who will work with them to continue following our current paths and to begin new ones. Those of us who are currently serving on the CNC have been meeting via Zoom, working to do just that. But we need your help.
Please visit our online Nomination Form, which includes detailed information about each position. We ask that you read it and prayerfully consider whether you, or someone you know, is being called to help lead our church family. If a name comes to mind, we encourage you to contact that person, to ensure that there is interest. If you are feeling called, know that self-nominations are always welcome. If you are feeling called, know that self-nominations are always welcome. Nominations are due by February 1, 2021.
Once the nominations are in, the CNC will begin contacting the nominees, gathering their information, and setting up interviews. That process will help guide us as we prayerfully decide on a slate of officers to submit to Session and the congregation for approval in late March.
"For surely I know the plans I have for you, says the Lord, plans for your welfare and not for harm, to give you a future with hope." [Jeremiah 29:11]
This is a time of hope and new beginnings. With your help, and God's grace, First Presbyterian will continue to be a Christ-centered, open and welcoming church on the move.
Blessings,
Linda DeWaay [Chair]
Mary Garcia
Rachel Kirby [Elder]
Dan Kjellman
Cynthia Tipton
Jean Tonoli
Robin Troxell [Deacon]