World Premiere Promises a Divine Encounter at FPC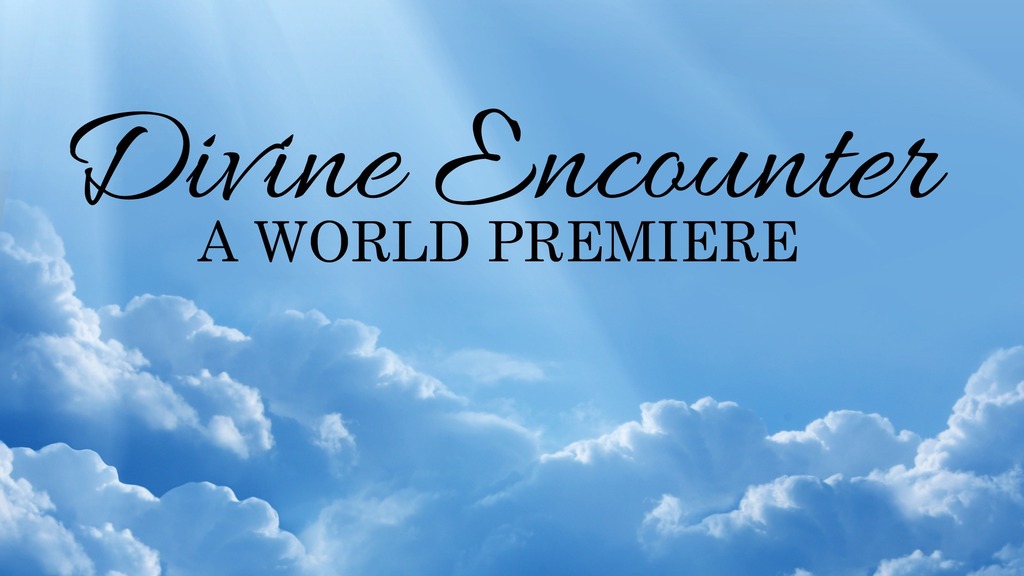 FORT COLLINS, CO—First Presbyterian Church Fort Collins presents the world premiere of an extraordinary, three-part choral composition by distinguished composer Craig Courtney during two identical worship services Sunday, November 7, at 9:00 and 11:00 in the Sanctuary of First Presbyterian Church (531. S. College Avenue). Commissioned by the Edward D. Anderson Choral Scholars Fund, Divine Encounter celebrates the lifetime music ministries of Marvin Crawford, Director of Music and the Arts, and Joe McConathy, Organist.
In 49 years of ministry, Marvin Crawford has had a distinguished career as a full-time church musician serving large churches in New Jersey, Oregon, Idaho, Virginia, and Colorado, including 14 years at First Presbyterian Church Fort Collins. After developing a love for music as a child, Joe McConathy has served in music ministry for 48 years, with the past 30 at First Presbyterian Church Fort Collins.
Over 100 musicians will join Crawford and McConathy from the First Presbyterian Church Sanctuary Choir (including former members and guest performers) and a stringed instrument ensemble to present this unique commission. The composer, Craig Courtney, will also be in attendance.
"Both Marvin and Joe epitomize the highest ideals of their vocation: unparalleled talent, deep love of Christ and the church, and a humble and generous spirit. It has been my privilege to count them among my colleagues in ministry and a joy to lead worship alongside them every week," says Senior Pastor Corey Nelson.
First Presbyterian Church is pleased to present this event as a gift to the community. The services are free and open to the public. Two presentations will allow social distancing, and attendees are required to wear a face mask due to Larimer County Public Health Order.
About Edward D. Anderson
Edward D. Anderson (1916–2014) was a widely recognized music educator and church musician in Northern Colorado. Through a career that spanned seven decades, he influenced the lives and vocations of countless young people as Professor of Choral Music and Director of Choirs at Colorado State University. In Fort Collins, Professor Anderson directed choirs at Trinity Lutheran Church (26 years) and St. Luke's Episcopal Church (21 years) and founded the Fort Collins Chamber Chorale.
To honor his father's legacy, Dr. Donald C. Anderson launched the EDA Choral Scholars Fund in 2011 (Austin, Texas). Since then, the Fund has provided stipends to over 200 talented young musicians of varying ages to expand their musical experience in church and community choirs and other music venues—including junior scholar awardees in the Fort Collins Centennial Children's Chorus. An additional goal of the Fund is to recognize the mentors who have given their professional lives to the teaching and performing of choral music and distinguished themselves as superb directors in academic or church organizations. This recognition comes in the form of a commissioned choral music composition by a nationally or internationally known composer of the director's choice. Thus, Divine Encounter was commissioned in Crawford and McConathy's honor.
About Craig Courtney
Craig Courtney is considered one of the world's foremost sacred choral music composers who serves as the staff composer and editor at Beckenhorst Press, Inc. In demand across the globe as a director and composer, Mr. Courtney's published works include more than three hundred choral octavos, nine vocal collections, three piano solo collections, and six extended works for choir and orchestra. He has been a frequent recipient of ASCAP achievement awards, and his composition, Peace I Give to You, was awarded first place in the 2003 John Ness Beck Foundation competition.