Church Library
---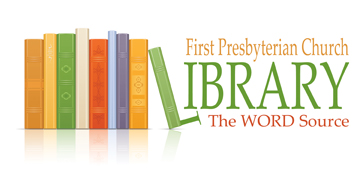 When you enter the FPC Library, warm light from a wall of windows creates a sense of sanctuary for reflection, learning, and encountering God. We invite you to explore our collection of books, periodicals, CDs, DVDs, and study guides. Choose a special edition Bible or commentary; focus on spiritual growth or prayer; pick up some new parenting or teaching skills; or perhaps, get lost in fiction or a biography. There is much to choose from!
The room's large oak table and ten upholstered arm chairs provide adults ample space for study or for small group meetings. But, all ages are welcome. Our children's corner features child-sized chairs, a round table, and a huge collection of picture books and young adult titles.
Now, you can browse our library's online catalog. To renew a title or for more information about the FPC Library, please email our library volunteers.