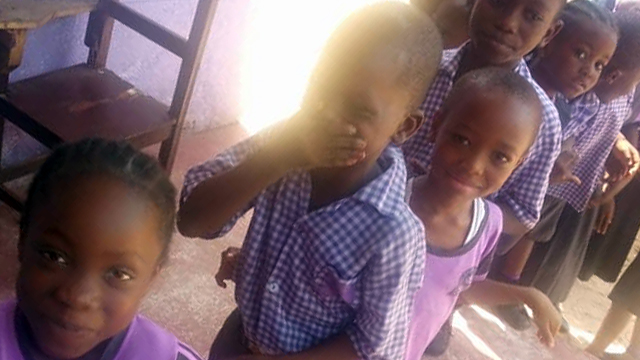 FPC has supported mission partners serving the youth of Liberia for many years. Youth of all ages, orphans, and at-risk children are educated and housed in programs founded by Revs. Luther and Christine Tarpeh. These programs are known as Transformation international Boys (TI Boys) and TI Girls. The Tarpehs also founded and operate a school called Best Brains Academy (BBA) which has become a nationally recognized model of quality education in Liberia.
Malnourished infants and toddlers receive life-supporting enriched peanut butter manufactured by the TI Boys and Girls in a facility that was built on the lawn of FPC in 2008 and then reconstructed in Liberia. TI Boys and Girls gain work experience, earn wages, and give back to their community as they produce the life-saving food supplement.
FPC provides financial support for ongoing operations including books, uniforms, and tuition as well as classroom and facility enhancements. FPC members have made several trips to Liberia and many provide additional financial support.
Contact
Kent and Lisa Spangler
Phone: (970) 223-2703
Email
Website
How You Can Help
Pray for each of the TI Boys and Girls that they grow in faith, knowledge, wisdom and character, and for the educational ministry of BBA and for all teachers and staff
Pray for Revs. Luther and Christine Tarpeh and the TI Boys and Girls who are involved in producing and distributing the peanut butter paste for the hungry and poor infants and toddlers of Monrovia
Make donations via FPC or WADSO for raw materials or indirect production costs