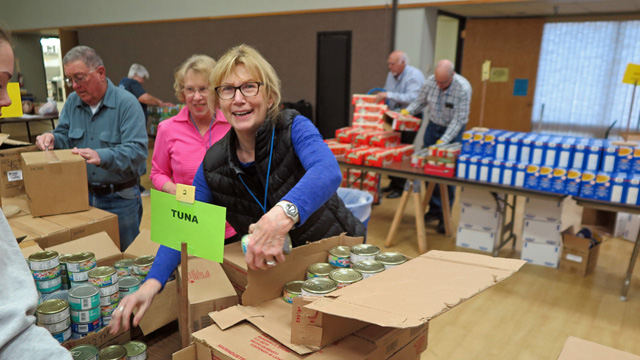 McBackpack provides a critical food source for children in need in the Poudre School District. Students needing assistance have been identified by PSD counselors, teachers, and health workers. Bags of food are packed at First Presbyterian Church and sent to the schools. The schools place the food into backpacks for the students to take home for the weekend.
Contact
Ann Randall
Carol Pleacher
Website
How You Can Help
Please join us any Tuesday at noon in Shepherdson Hall at First Presbyterian, to help us pack and/or deliver food bags to schools
Host a food drive to collect specific foods that we need.
Have your organization hold a food drive, gather a donation, invite us to speak at your meeting, come to pack and deliver food bags
Make a financial donation to McBackpack, Inc.