MOPS (Mothers of Preschoolers)
Welcome to MOPS at First Presbyterian Church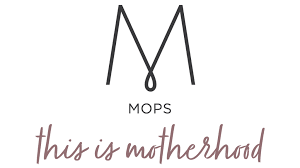 MOPS is a program designed to help meet the distinct needs of every mom with preschool-age children (newborn to age 6). Similarly, MOMSNext extends the MOPS community to mothers with school-age children. With MOPS International, we believe Better Moms Make a Better World. No matter the age of your children, you have a place to come and build the friendships that are so precious to moms.
MOPS is dedicated to helping moms become better mothers by providing a caring, accepting atmosphere where they can meet other moms to share successes, failures, questions, concerns, and yes, even the laughter of motherhood. MOPS opens doors and lets women know that mothering and mothers matter. More importantly, MOPS shows moms that they are normal and not alone.
Are you breathing just a little, and calling it a life? Sometimes we need the reminder that life is meant to be lived to the full. In order to live life to the full this year, let's have more fun, fear less, and find our people, together. Welcome to MOPS!
A typical MOPS/MOMSNext meeting includes:
Goodies
Get to know other moms in the community as you enjoy coffee, tea, and a light treat.
Guest Speakers
Topics are focused on issues relevant to life as a mom.
Discussion
Talk with other moms about how you might be able to incorporate the topic into your life.
Creative Activities
Experience the sense of accomplishment that comes with trying and finishing new things.
MOPPETS
During the meeting, children are cared for in MOPPETS, a play-based, faith-focused program that encourages children to discover God's world and know and love Him.
For more information about MOPS at First Presbyterian Church, contact our coordinator Eleni Thayer.
Steering Team 2020–2021
Eleni Thayer, Coordinator
Anastasia Mamatsiuk, Membership Coordinator
Allison Tobin-Campbell, Program Coordinator
Samantha Staggs, Finance and Fundraising Coordinator
Hillary Harris, Moppets Coordinator
Sharon Miller and Dana Wysong, Lead Mentor Moms