MOPS (Mothers of Preschoolers)
Welcome to MOPS at First Presbyterian Church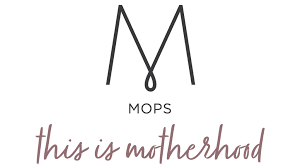 MOPS is a program designed to help meet the distinct needs of every mom with preschool-age children (newborn to age 6). Similarly, MOMSNext extends the MOPS community to mothers with school-age children. With MOPS International, we believe Better Moms Make a Better World. No matter the age of your children, you have a place to come and build the friendships that are so precious to moms.
MOPS is dedicated to helping moms become better mothers by providing a caring, accepting atmosphere where they can meet other moms to share successes, failures, questions, concerns, and yes, even the laughter of motherhood. MOPS opens doors and lets women know that mothering and mothers matter. More importantly, MOPS shows moms that they are normal and not alone.
Summer Playdates
Watch our Facebook page for information, changes, etc. All are welcome whether you are a member of MOPS or not!
June 3, 10:00 a.m. – Hike at Overland Park
June 24, 10:00 a.m. – Hike at Arapahoe Bend
July 8, 10:00 a.m. Play Date at Picnic Rock
July 22, 10:00 a.m. – Play Date at Windsor Lake
August 12, 10:00 a.m. – Garden Playdate at Samantha's
August 17, 4:00 p.m. – Picnic Potluck at Edora Park
September–May, a typical MOPS/MOMSNext meeting includes:
Goodies - Get to know other moms in the community as you enjoy coffee, tea, and a light treat.
Guest Speakers - Topics are focused on issues relevant to life as a mom.
Discussion - Talk with other moms about how you might be able to incorporate the topic into your life.
Creative Activities - Experience the sense of accomplishment that comes with trying and finishing new things.
MOPPETS - During the meeting, children are cared for in MOPPETS, a play-based, faith-focused program that encourages children to discover God's world and know and love Him.
For more information about MOPS at First Presbyterian Church, contact our co-coordinators Robyn Reisch and Josie Ringlein.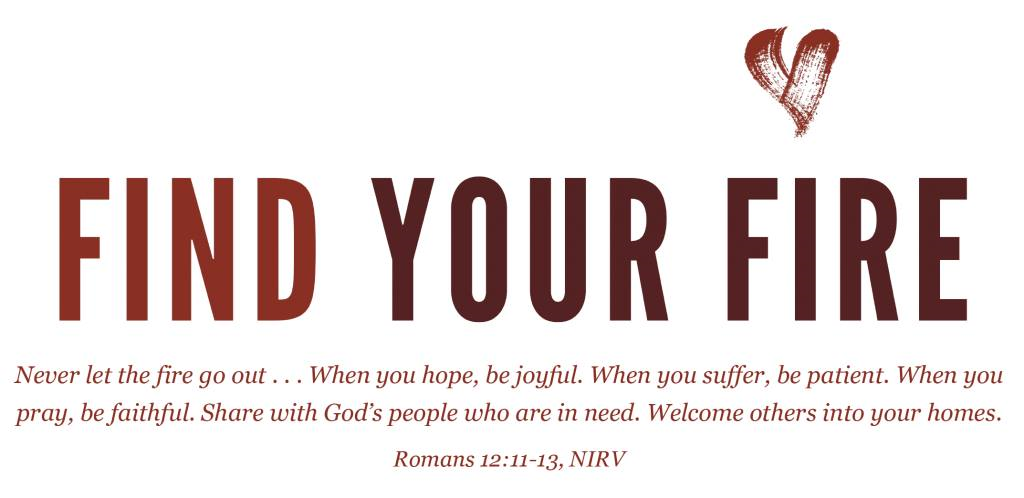 Fire is a tool utilized only by human beings. Since the beginning of time, humans have congregated around its warmth for light, protection and company. Every other creature on the planet fears fire, but we've been given the unique ability to harness it, to use its power to improve our lives. Not only that, but poets and artists have used fire to describe the God-given spark that wakes us up in the morning and fuels our purpose and passion. Whatever the context, fire is not to be ignored.
Sisters, this is a year we will tend the fire in our hearts.
We will stop inhaling the fumes of our mistakes that tell us we are not enough, not a good enough mom, not pretty enough, not brave enough, not smart enough, not wealthy enough. Instead, we will choose to tend our God-given fire. We will love our children with an all-consuming love and use our words to warm the world. We will hold the torch up high and shed light on what matters most.
When our homes feel cold, we'll light a fire.
When a friend has lost her spark, we'll fan her flame.
When the world seems dark, we will be an ember of hope.
In order to do this, we will …
LIVE EXPECTANTLY:
This is the bold reminder to think about what could go right. We will renew our minds and choose to trust that God is good. Hope will be on the tip of our tongues. Passion will flow from our hearts and we will pray big prayers. It takes tending to keep the fire alive, so we will fan our flame by choosing to do more things that make us forget to check our phones. We will choose to play with our kids instead of crossing one more thing off our to-do list. We will be women whose passion and patience inspire the people we love most.
SURRENDER DARINGLY:
This is the bold reminder to let things go. Fire is a tool of transformation, and often the most life-improving thing we can do is surrender. Surrender is often misunderstood as an act of weakness when in truth it is an act of courage. What would it feel like to let yourself off the hook from living like it is all up to you? Let go of unhelpful expectations and the need to control the people and situations in your life. When we surrender, we become in tune with the swift but gentle timing of God. This year, we will take a daring step into the fire of transformation, so we can emerge truer and braver than we ever imagined we could be. We will be women who trust that God is fighting for us, so we need only to be still.
BREATHE FREELY:
This is the bold reminder to let yourself be loved. Even though we aren't enough in our own mind, we are enough in the mind of God. There is nothing that you can do, or have done, to ruin or fracture God's love for you. There is no amount of striving or performing that will earn you more. Breathe freely and joyfully, and be refreshed. We will be women and moms who stand out because we live loved.
Steering Team 2018-2019
Robyn Reisch and Josie Ringlein, Co-Coordinators
Kaysha Kitten, Creative Director
Rachel Van Maanen, Hospitality Chair
Jewel Aagaard, MOPPETS Coordinator
Samantha Staggs and Jessica Sunderland, Fundraising and Publicity Co-Chairs
Sharon Miller and Dana Wysong, Lead Mentor Moms